Plagues And Social Change: Putting Covid 19 In Historical Context
Alvin Finkel, author of Compassion: A Global History of Social Policy, discusses past plagues and their impact on social reforms.
After the Black Death of 1347-52, which cut the population of Europe in half and accounted for some 75 million deaths globally, the feudal system faced challenges from peasant uprisings while labour shortages resulted in large wage increases for day workers. Charitable institutions run by churches and wealthy lay people sprang up in towns across the continent. While social changes in the aftermath of plagues build on transformations already in progress in societies, they often rapidly accelerate such changes.
In the aftermath of the Black Death, the monarchy led efforts by landlords and town guilds to resist worker attempts to extract more wages and by peasants to keep more of their crop from the exactions of lords, the church, and the monarchy. But anti-worker legislation proved unenforceable, and employers competed for the services of a reduced labour force. Centuries-old feudal norms enforced by tradition and arms capitulated to capitalist relations between owners and workers.
That devastating pandemic and subsequent less disastrous epidemics also led to countless orphanages, foundling hospitals, hospitals for plague victims, quarantine hospitals, and hospitals for the poor being opened. Compassion and a desire for social order went hand in hand, and charitable institutions strictly separated the well-born from plebeians.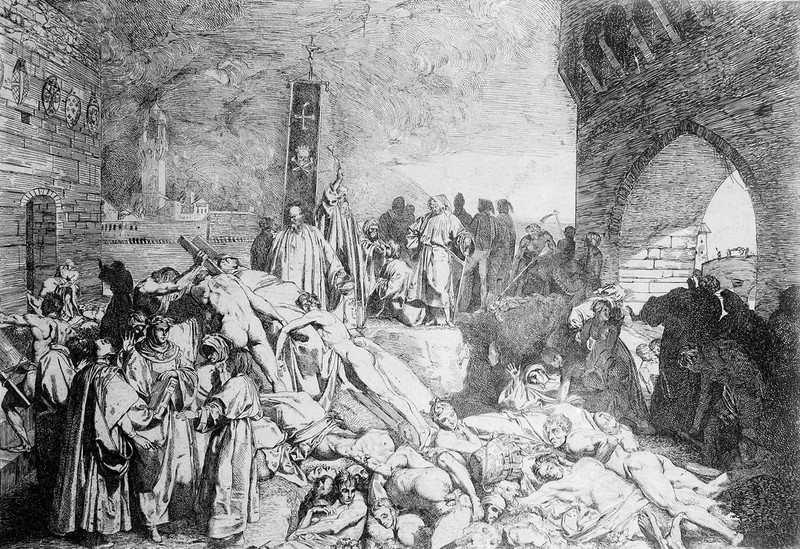 There was little evidence of compassion in European colonizing efforts. Plagues made military conquest of large populations easier but also contributed to losses of forced labour. Germs however cannot be blamed for reducing indigenous populations. In the Americas, where as many as 100 million indigenous people lived in 1500, only 1.5 million remained in 1650. Starvation and overwork were the causes. Germs could fell large elements of colonial populations without immunities to European-imported diseases. But differential rates of rebound of populations post-pandemic demonstrate that blaming only forces of nature and not cruelty of conquerors for decimation of colonial populations is a form of settler apologia.
Within Europe, efforts to provide clean water supplies and better sanitation for the neighbourhoods of the wealthy only expanded to working-class neighbourhoods in the late 19th century as Pasteur's germ theory persuaded elites that otherwise they could be contaminated by the filthy waters and air in poor areas.
Colonial masters cared little about epidemics and pandemics when only conquered peoples were dying. And so epidemics of cholera in India were ignored until settler populations and trade were affected.
The Spanish flu of 1918, which killed as many as 100 million people, provoked wealthier nations to expand their public health bureaucracies. It also contributed to postwar radicalism as workers observed the far greater death rates in their overcrowded quarters where recommended social distancing was impossible even if their lack of savings had not forced them to risk their lives by going out to work.
While pandemics and epidemics have led to social reforms over time, particularly in terms of hospitals becoming public enterprises where cleanliness is emphasized; the current pandemic is revealing many remaining societal shortcomings. Congregate seniors' homes, generally understaffed for-profit corporate ventures, are proving to be death traps. The homeless and poorly housed make a mockery of calls for social distancing and, as in earlier epidemics, the poor are dying disproportionately to the rich. Most Third World countries have no ability to protect their citizens from plague. And even the public hospitals so crucial to treating victims of Covid-19 struggle with a lack of staffing and equipment thanks to years of neo-liberal austerity measures. Above all, years of growing inequality within and among nations and reduced public financial support measures mean that few people can survive financially without work income for more than a short period.
What might come out of this tragic pandemic to put us on a firmer footing when the inevitable next pandemic arrives? Universal basic incomes, fully public seniors' homes staffed and equipped like hospitals, guaranteed decent housing for all, and an end to markets in wild animals would all help. But inevitably there will be struggles between the forces of change and the forces of the status quo in the aftermath of Covid-19.
Featured image credit: Photo by Harris & Ewing via Library of Congress. Avaliable on Wikimedia via CC0