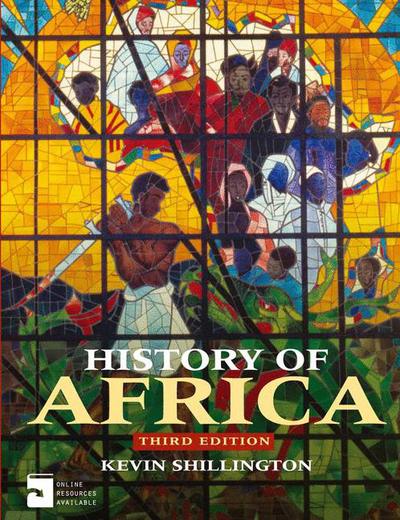 Trace the history of Africa - from ancient times to the present day
History of Africa remains the essential text for anyone with an interest in this remarkable continent and its fascinating past.

In a single volume, History of Africa offers readers a richly illustrated narrative introduction to the history of the entire continent, from earliest times through to the present day. Building on the book's established reputation and success, the third edition has been revised and updated throughout in the light of new research and recent events.

Kevin Shillington traces the history of the continent through the ancient world to medieval, modern and contemporary Africa. He explores the early emergence of farming; the kingdoms of Ancient Egypt, Aksum and Meroe; medieval empires; the spread and impact of Islam; the role of trade and religion; and the development of Africa's wide range of pastoral, agricultural and hunting societies.
Get useful teaching and learning resources on this website
This evolving companion site is designed to offer students and lecturers a range of extra resources and critical material to support the text and aid study.
Key features of this website included in the
resources zone
are:
Additional debate & information
Chapter synopses
Key points
Questions & exercises
Further reading
Downloadable maps