Welcome to Business Insights!
As part of Palgrave Macmillan's
Social Science Matters
initiative, our
Business Insights
campaign highlights original and authoritative research from some of the most renowned researchers, academics, and practitioners working within Economics, Finance, Business and Management.
Our
Business Insights
campaign recognizes that we live in a world where business changes at a blink of the eye, from organizational structures to key innovations and global trends. Palgrave Macmillan authors have both academic expertise and practical experience, ensuring our titles offer readers the information they need to make better business decisions and understand topical issues.
What
#BusinessInsights
would you share?
Manias, Panics, and Crashes 7th edition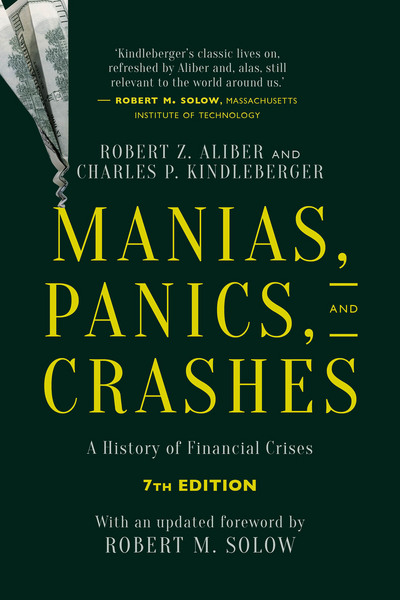 This seventh edition of an investment classic has been thoroughly revised and expanded following the latest crises to hit international markets. Renowned economist Robert Z. Aliber introduces the concept that global financial crises in recent years are not independent events, but symptomatic of an inherent instability in the international system.
Palgrave author Robert Aliber recently spoke on World Finance and says 'The next global financial crisis is already underway'.
Robert Aliber tells us why Manias, Panics, and Crashes, now in its 7th edition, is still so relevant today.
Take our quiz below! See how much you know about the history of the global economy – are you a 'mania', 'panic' or 'crash'? Take the quiz
Find out More
Read the Sample Chapter
Join the conversation #BusinessInsights
Events
All events
Business Insights from our authors
Our internationally respected authors speak about current events and issues in the world of business, management, economics, and finance, giving you context into what is dominating the headlines and potential solutions to these issues our world faces.
Our editors discuss the importance of scholarly research in Business, Economics, and Finance:
Our Partners and Affiliates
Follow the links to discover more from our partners and affiliates in the Campaign for the Humanities.
Stay informed