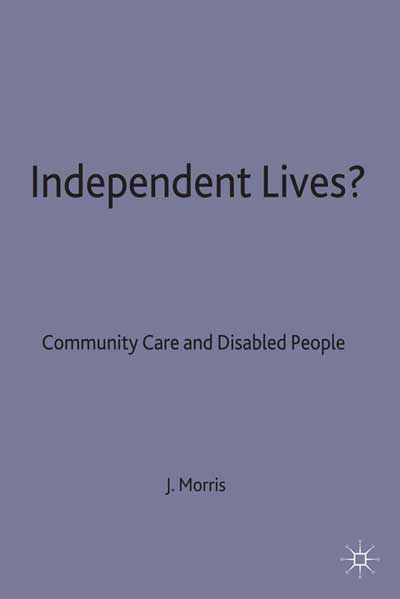 Independent Lives?
Community Care and Disabled People
Author(s):
Publisher:
Red Globe Press
Pages: 199
Downloads:Further Actions:
Permissions
---
Categories:
AVAILABLE FORMATS
Paperback - 9780333593738
26 November 1993
$51.99
Free Shipping
In stock
---
Hardcover - 9780333593721
26 November 1993
$107.99
Free Shipping
In stock
---
Ebook - 9781349231362
22 December 2015
---
Acknowledgements
Introduction
SECTION I Community Care; Independent Living; Independent Living and the Debate on Informal Care
SECTION II The Experience of Residential Care; Receiving Help within Personal Relationships; Disabled People as Care-Givers; Personal Assistance and Statutory Services; Paying for Personal Assistance
SECTION III Community Care or Independent Living?
Conclusion
Bibliography
Index.