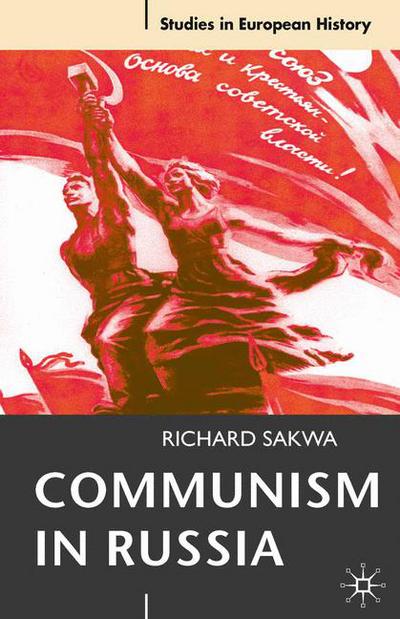 Communism in Russia
Author(s):
Publisher:
Red Globe Press
Pages: 176
Series:
Downloads:Further Actions:
Rights and permissions
---
Categories:
AVAILABLE FORMATS
Paperback - 9780333606797
15 September 2010
$33.99
Free Shipping
In stock
---
Hardcover - 9780333606780
16 September 2017
$62.99
Free Shipping
In stock
---
Ebook - 9781349924097
04 July 2017
---

A fresh and succinct?view of the history of communism and Russia in the twentieth century
Examines the tension between communist ideology and Russian realities
Incorporates the latest research and scholarship
?
Preface
The Russian Problem
A Century of Revolution I: For Communism
A Century of Revolution II: Revolution and Power
A Century of Revolution III: Against Communism
The Challenge of Modernisation
State-building
One Russia or Many?
Society-forming
Democratisation
Russia, the World and War
Russia and the Twentieth Century
Notes and References
Select Bibliography
Index.
ABOUT THE AUTHOR

---