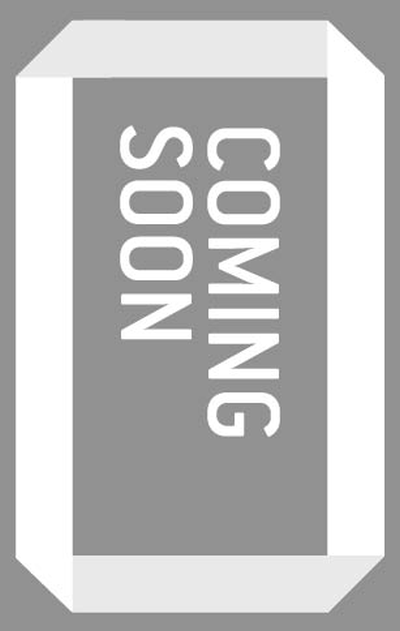 The Theory and Practice of Change Management (VitalSource ebook) (3rd Edition)
Author(s):
Publisher:
Red Globe Press
Pages: 496
Downloads:Further Actions:
---
Categories:
AVAILABLE FORMATS
Access Card - 9780230298064
28 December 2015
---
PLEASE NOTE THAT THIS RECORD RELATES TO THE VITALSOURCE EBOOK VERSION OF THE THEORY AND PRACTICE OF CHANGE MANAGEMENT 3E.

Access to the VitalSource eBook can only be purchased via palgrave.com. You will need to have a...
Show More
PLEASE NOTE THAT THIS RECORD RELATES TO THE VITALSOURCE EBOOK VERSION OF THE THEORY AND PRACTICE OF CHANGE MANAGEMENT 3E. Access to the VitalSource eBook can only be purchased via palgrave.com. You will need to have a VitalSource Bookshelf installed on your computer in order to read the eBook. To find out more about VitalSource, please visit: www.vitalsource.com. To purchase access to the VitalSource eBook, simply click the 'add to basket' button on this screen, and follow the order process. Although the screen shows 'not yet published', your order will be accepted. Upon receipt of payment, you will be emailed an access code, which you can redeem via the 'Account' screen on your VitalSource Bookshelf. Orders for this product will be checked Monday-Friday during UK business hours (9am-5pm), and the access code will be emailed promptly thereafter. Access codes for orders placed outside this time will be sent when the office next opens. Please note that you will receive a confirmation message when your order has been placed. Please keep the email safe, as it will help us to track your order. Access codes to The Theory and Practice of Change Management 3e VitalSource eBook are only available for purchase on palgrave.com from Monday 17th January until Monday 28th February. A note on the book: A core textbook for all modules in Change Management, John Hayes examines and applies all of the key theories on change to organisational settings. Diagnostic tools and immersive learning exercises enable students to identify change and experience various outcomes based on real-world scenarios. The unique experiential learning exercises allow students to reflect on their own experiences of change.Hayes strikes a balance between theory and practice by examining the key theories on change and applying those theories to organisational settings to demonstrate how organisations can develop practical tools to help implement change.Key Features• Blend of theory and practice• Breadth of coverage• Experiential learning exercises - allow students to play the role of a consultant and diagnose a need for change• Case studies• Diagnostic tools to help students grasp the practical techniques • Accessible - especially for those with no prior knowledge of change management theory• A comprehensive companion websiteNEW for the 3rd Edition• 2 colour design • 5 new chapters covering the latest developments • New thinking assignments • 12 new cases from a range of countries including Denmark, The Netherlands, India, China, USA, Germany and from a range of sectors (NGOs, not-for-profit, large and small companies, multi-national organisations, public and private sector)• New chapter on sustainability addresses how to make change 'stick' and how to 'spread' good practice through the organisation• Increased depth• Improved signposting and cross-referencing helps link the material together making it easier for students to see how everything fits together
Show Less
PART I: THE NATURE OF CHANGE
Patterns of Change
The Process of Change
PART II: RECOGNIZING THE NEED FOR CHANGE AND STARTING THE CHANGE PROCESS
Recognising the Need for Change
Starting the Change Process
PART III: DIAGNOSIS
Open Systems Models and Alignment
Other Diagnostic Models
Gathering and Interpreting Information for Diagnosis
PART IV: MANAGING THE PEOPLE ISSUES
Power, Politics and Stakeholder Management
The Role of Leadership in Change Management
Communicating Change
Motivating Others to Change
Managing Personal Transitions
Modes of Intervening
PART V: PLANNING AND PREPARING FOR IMPLEMENTATION
Shaping Implementation Strategies
Developing a Change Plan
Types of Intervention
Selecting Interventions
PART VI: IMPLEMENTING CHANGE
Collective Learning in Organisations
Action Research
Appreciative Inquiry
Training and Development
High Performance Management
Business Process Re-engineering
Lean *NEW*
Restructuring for Strategic Gain: Mergers& Acquisitions *NEW*
Merging Groups:Combining People for Effective Performance*NEW*

ART VII: REVIEWING CHANGE
Reviewing Change
PART VIII: SUSTAINING CHANGE
Making Change Stick *NEW*
Spreading Change *NEW*
Pulling it all Together: Concluding Case.
ABOUT THE AUTHOR

---