Resources to help you make head and tail of the climate crisis
In some ways, the climate crisis is simple to understand: our climate is breaking down due to the emissions of a small number of gases accumulating in the atmosphere. However, it's the effects of climate change that can be obscure, worrying, and often unknown. The climate crisis is gathering prominence rapidly; we can see how it impacts our current lives, and more alarmingly, our entire future as a planet. Not only this but it is a matter which is pivotal across all subjects studied at university, from ecology right through to social work, which is why we've curated a selection of resources from our leading authors to help you learn about this important issue.
Explore our resources within:
---
---
At the forefront of the conversation: our Life Sciences authors
Browse the resources below from our WH Freeman authors to discover how seed banks can help to protect our plant species, how humans have influenced the carbon cycle, as well as uncovering the pros and cons of genetically engineered crops.
'Banking on Seeds: The Role of Seed Banks in Addressing Hunger'
'Conservation of Global Biodiversity'
'The Anthropocene: Humans as a Planetary Force'
---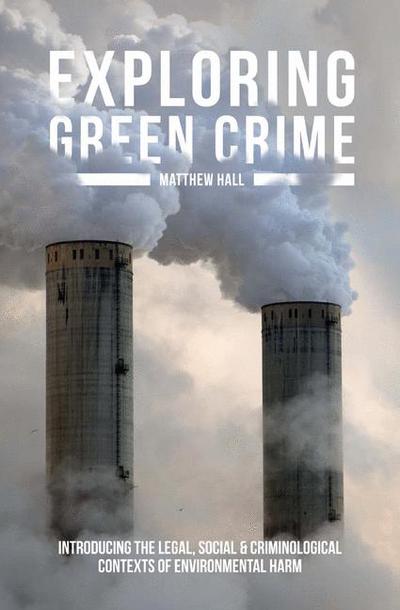 Exploring Green Crime: Introducing the Legal, Social and Criminological Contexts of Environmental Harm
Matthew Hall
What is 'Green Crimonology' and why study it?
'Green Criminology' is a relatively new and quickly evolving field. Although this development has been proceeding since the early 1990s, there is still much to be clarified about this area, including its theoretical underpinnings, its methodologies, its proper/intended scope, what it is setting out to achieve and even its name.
This first chapter will discuss what it means to 'do' green criminology and investigate some of the criticisms that have surrounded its development. The chapter will scrutinise some of the areas green criminologists have already touched upon in the budding literature and propose other issues it may move on to address.
---

Resources from Psychology and Sociology​
'The Agricultural Revolution'
Extract from Health Psychology and Behaviour Change by Katy Tapper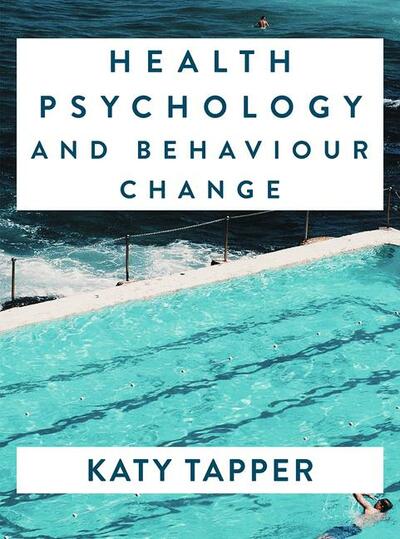 Around 12,000 years ago things started to change (Burroughs, 2005). In particular:
The climate had become both warmer and less variable.
In some regions, climate change may have reduced the yields of wild foods.
A drier climate had started to bring people, plants and animals in closer contact with one another, on the banks of rivers.
Hunter-gatherers started to have more offspring than they could sustain through hunting and gathering.
The reasons for this growth in population are unclear but may have been due to more frequent use of settlements that reduced the distances over which young children had to be carried.
---
'How Gender Relations Shape Environments and Environmental Exposure'
There are some well-worn examples of how, simply by being female, a person's exposure to environmental problems is magnified. One of the starkest is manifest in the Bangladeshi floods as a result of a category 4 cyclone in 1991. In this poor country, where almost half the population live in places vulnerable to inundation, millions of people were displaced and 140,000 were killed in Cyclone Marian and the flooding it caused. A staggering 90% of deaths were of women and children. Many explanations have been advanced, including poverty (women are more likely to be poor than men), cultural norms (it is not customary for women to learn to swim in Muslim countries), and the relative value of female lives (Nagel, 2016).
---

Resources from Social Work and Urban Planning
'Social Work in Post-Disaster Sites'
In this chapter, Margaret Alston, Tricia Hazeleger and Desley Hargreaves talk about damaged environments and their critical impact on people's well-being, highlighting the significance of place to the modern social worker.
'Sustainability and the City'
This opening chapter begins to unravel the expansive, captivating phenomenon of the sustainable city, by considering key sustainable city dimensions and identifying underlying challenges confronting the study and practice of urban sustainability.
Resources from Politics and Media
'Climate change and 21st-Century World Politics'
In this chapter, David Gordon and Matthew Paterson examine climate change from a political perspective, presenting both international and global responses. They look at NGOs and carbon market governance as well as considering the future of climate politics.
'Embracing Contradiction: Green Popular Culture'
This opening chapter elaborates a framework for green media and popular culture under three headings: rationale; characteristics; niche. Parallel lines of 'ecology' and 'media ecology', which are not coincidental, form the basis of this study. For one of the central ways we shape our relationship to other animals, our place on Earth, and the social structures that arise from these understandings is through media and culture.
How does sustainability play a part in business?
Fashion is an industry with a glamorous image, one that often masks the social and environmental impacts associated with the production of fashion garments.
Titles to Help You Understand the Climate Crisis

---
How are we facing up to the climate crisis?
We'd like to show you some of our important green initiatives as well as our brand new 2020 Sustainable Business Report